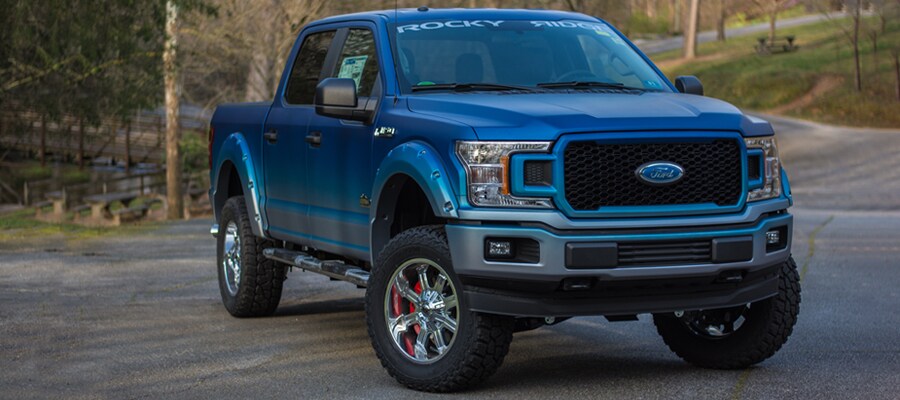 Customize your Ford F-150 with Rocky Ridge
An active lifestyle deserves a truck that can keep up. None do it better than the 2019 Ford F-150 SuperCrew Rocky Ridge truck. The Rocky Ridge F-150, a premium up-fitted truck, is more than just a vehicle. It's a lifestyle. The custom Rocky Ridge Ford F-150 lets you conquer the trails, dominate the road, and everything in between. 
At Hoffman Ford, we have multiple customized Ford F-150 SuperCrew trucks to fit your style. Different features include 4-inch and 6-inch Rocky Ridge Suspension Lift Kits, custom Rocky Ridge windshield banner and tailgate emblems, custom trims and wheels and more! When you purchase a Rocky Ridge custom F-150 from Hoffman Ford, you're getting the best customization in the industry from the Ford dealership you can trust.